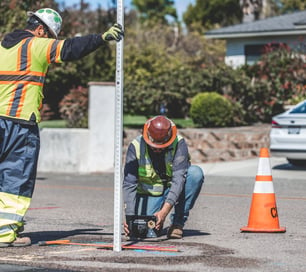 Southern California-based utility locating company, C Below, has made a name for itself in the industry by investing in the tools to do each job efficiently and meticulously.
It's even helped them land work with some large private companies, including Disneyland.
"From the very beginning we've prioritized finding technology that will work best to locate as many utilities as possible," says CEO Chris Loera. "That constantly sets us apart from our competitors because we'll find the majority, if not all, of the utilities on-site where our competitors don't have as much success."
Addressing Customer Needs
Since opening in 2009, C Below has built up a fleet of equipment to provide its clients with all of the information they're looking for underground. Those investments include three ROVVER X inspection crawlers and a SAT lateral launch crawler from Envirosight—all of which the crews use for utility locating.
"When we first started, one of our biggest challenges was locating large sewer lines and lateral lines where there wasn't access to the cleanouts," Loera says. "Our customers were routinely having challenges with this as well, so we knew we needed equipment to meet the demands. We also specialize in vacuum excavation and cities typically won't come out and mark their sewers or storm drains or lateral lines for residential services, so when our clients are looking for that information, we deploy the crawlers to locate them beforehand."
Trustworthy, Capable Equipment
The Envirosight crawlers have proven to be a big step up from the technology the company was using before.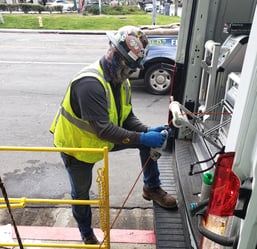 "We were previously using crawlers from a different manufacturer and we had tons of problems," Loera says. "The tracker was always broken or water would get into it, cables were breaking all the time, etc., so we were looking for something different."
Loera reached out to Envirosight's sales partner in Southern California, Haaker Equipment Company, and decided to try out the ROVVER X.
"It's night and day," Loera says. "It's been great. We could tell the difference in quality right away."

A Breakthrough in Production
The equipment has boosted the crew's productivity for several reasons, Loera says.
"The crawler is a lot faster than the other units we were using so there's been a definite increase in the amount of line we can cover per minute, but also simply not having all of the issues and the downtime has really helped our production," he says. "Previously, we were constantly having to pull the units out, clean them and try to troubleshoot and figure out what's going wrong with them."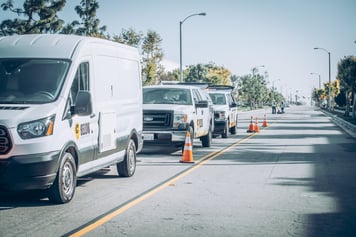 Outfitting themselves with the latest equipment has also helped C Below stand out in an area they receive a lot of locating requests: laterals.
"A lot of people don't know there's specific technology out there like the SAT lateral launch crawlers," he says. "They don't realize it's available. So when we tell them that we can actually locate laterals with only sewer main access, we go out there and look like rockstars. They've been looking for this utility for so long and they haven't been able to find it and we find it within a couple minutes. That happens quite a bit."
Far-reaching Network, Services
C Below services all of Southern California as well as into central and northern California, and has even traveled out of state for opportunities, including to Wyoming for an oil field project.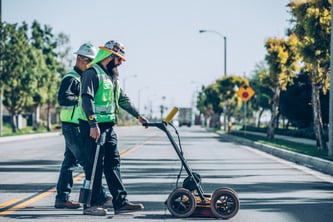 "We'll go wherever we're needed and we locate every type of utility: electrical lines, gas lines, water lines, sewer and storm drains, communication lines," Loera says. "From there, we put marks on the ground. We have survey teams that come out and pick up our marks, gathering that information for our clients. Then we'll do vacuum excavation where we'll dig a little pilot hole down to the utility to confirm the type of utility, the size and the depth."
The company's clients include architects and engineers, consultants, construction managers, contractors, jurisdictions, and large private corporations. The crews have also undertaken major projects for the Port of San Diego and the LA County Detention Center.
"We work for anybody and everybody," Loera says. "We take on jobs all across the board."
Growing with Confidence
With 60 employees and crews deployed to jobs across the state, having local support for their Envirosight equipment has helped the company do more with confidence, knowing downtime is no longer a concern, Loera says.
"We have a lot of different equipment and so we work with a lot of different people, but Haaker has really stood out to us as a vendor," he says. "They've been great to work with and are just around the corner if we ever need support."
---
Learn more about the versatile ROVVER X inspection crawler with a free on-site demo: