Delaware-based Trinity Subsurface Engineering launched just two and a half years ago in mid-2018 with a focus on private utility locating and concrete scanning.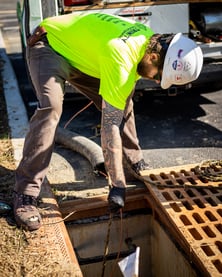 But in just a couple short years, the company has expanded to become a full-fledged underground utility contracting company, adding CCTV inspections, vacuum excavation and sectional point repair services.
"We have continually added services to meet the needs of our customers," says Jami Roblejo, the company's director of sales and marketing. "We first added video inspections, but when there was an issue in the pipe, we had to hire someone else to fix it. We eventually decided we would start offering the other services needed, like jetting and point repair, so that we were providing everything ourselves in-house and offering that convenience to our customers."
Upgrading Inspection Equipment to Offer More
As Trinity Subsurface rolls out new services, investing in the right equipment to provide the best deliverable has always been kept a top priority, says Sean Warner, the company's director of field operations.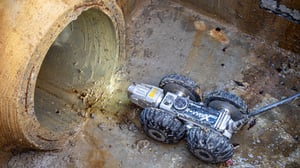 "We decided to switch to Envirosight inspection equipment about a year and a half ago and that decision for us was a no-brainer," he says. "We chose the ROVVER X for its ease of use, functionality, size, and quality of software and hardware. The video quality is superior to what we were previously using and the technical support is great. As a bonus, we have Devin Apple with A&H Equipment Company who is just absolutely amazing. We call him and say what we need and he's on it right away."
Trinity Subsurface has since added the ROVVER X SAT lateral launch crawler and Verisight Pro+ push camera to its fleet.
"Productivity in our video inspections has increased significantly with this equipment," Warner says. "It has made for a more streamlined production process—from the ease-of-use in the field, to simple transferring of inspection information back to Trinity's office and to our clients."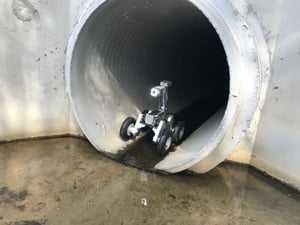 Meeting Customer Needs
Mainly servicing the Northeast and Mid-atlantic, the company performs a number of different jobs for a wide range of customers.
"We have done a lot of transportation projects, along with commercial, industrial and residential work for engineering firms and municipalities," Roblejo says. "Our CCTV inspection work ranges from pre- and post-construction—ensuring integrity of the pipes and looking for any roots, cracks or blockages—to emergency work responding to floods or sinkholes. With the ROVVER X SAT we have also been able to focus on lateral inspections—looking for cross bores and other issues."
Chasing Industry Goals
"As Trinity Subsurface looks to the future, we hope to be all over the east coast within the next five years and then from there, across the world," says Greg Finkle P.E., the company's principal and founder.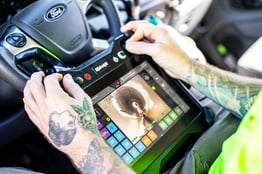 And they plan to do this by standing out from others in the industry.
"I've worked in the industry for a long time and one thing that makes us unique from the others is that we are problem-solvers," Roblejo says. "We don't just find the problems, we solve them. The beauty of using Envirosight equipment is that you will always find the problem in the pipe—it's the best equipment around. And then where we differ from everyone else is offering the range of services that we do. When we find the problem, we can fix it right there on site because we provide all of the other services.
"There's a huge need for this work and it's growing significantly, so the more productive we can be, and the more time we can save our customers, the better."
---
To learn more about the ROVVER X sewer inspection crawler, schedule a free on-site demo today: