Most often, water and wastewater utilities operate using a separate budget from the municipality's general budget. And that budget is typically divided between operation and maintenance (O&M) and capital spending, with a higher portion of funds used for O&M, according to a 2020 municipal water and wastewater infrastructure funding study by H2O Insights.
Where Does Municipal Water Funding Come From?
Municipal water budgets are funded from different sources, depending on the municipality. Those sources may include user fees—or rates paid by the people receiving service—bonds, and property taxes.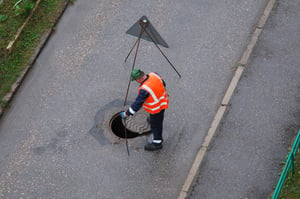 A majority of the money used for O&M comes from ratepayers and is used for operations, personnel, maintenance, utility expenses, and more, according to the study.
Funding for capital projects typically derives from debt, as well as user fees, bonds, grants, loans and cash reserves. Capital projects include construction and infrastructure needs, treatment plant upgrades and rehabilitation. Projects are commonly completed in order to replace or repair aging infrastructure or to meet a governing agency's mandates.
Capital Improvement Programs
Many municipalities develop capital improvement programs (CIPs)—short range plans that outline upcoming capital projects and equipment purchases, including a timeline and financing options for completing them. CIPs usually have their own budgets so they are not as severely impacted by economic crises, or other factors that may affect the O&M budget.
How Big are Water and Wastewater Budgets?
Municipal water budgets vary greatly depending on the size of the municipality, the age of existing infrastructure, and other variables like population growth and environmental factors.
For example, San Antonio Water System (SAWS)—which serves the seventh most-populous city in the U.S.—proposed a budget of $828.3 million for 2019. Of that, it expected to use $350.4 for operations and maintenance and $240.6 million for debt service and expenses. The municipality also projected to spend $377.3 million through its Capital Improvement Program (CIP) in the same year, much of which would focus on wastewater system improvements obligated under a federal Consent Decree.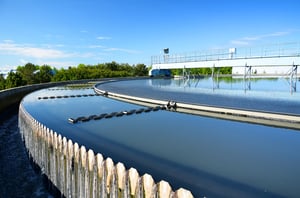 Serving a significantly smaller population, Des Moines Water Works in Iowa proposed spending a total of $68.9 million in 2019—$46.1 million on operations and maintenance costs and $22.9 million on capital expenditures.
How is the Municipal Water Budget Used?
According to a 2018 financial survey on the National Association of Clean Water Agencies, the highest percentage of CIP budget spending was used to replace/rehab sewers and pump stations; treatment facility replacement/rehab followed in second; and combined sewer overflow correction in third.
The Congressional Budget Office reported that 72% of the total water and wastewater spending in the U.S. in 2018 was used for O&M and the remaining 28% went to capital spending. Just 4% of that spending was federal, and the other 96% was state and local. In times of economic shakeups, funding designated for capital expenditures may alter as they take lower priority than general operational and maintenance needs.
"A recent survey from American Water Works Association indicated some municipalities are planning to defer a portion of their capital expenditures as a result of COVID-19," the study from H20 Insights states. "Economic shocks such as this can create some minor project delays, require municipalities to prioritize projects, reduce the contribution from user fees to the Enterprise Fund or CIP fund. However, the impact on infrastructure spending over multiple quarters is substantially limited."
---
Our free white paper, Municipal Grants for Water and Wastewater Systems, guides you through the process of finding, researching and applying for municipal grants in the water and wastewater industry and answers many frequently asked questions. Download your copy now: