When Shawn and Sara Wenner acquired Empire Pipe in North Mankato, Minnesota, in 2009, they were taking a gamble. The company exclusively worked with excavating contractors performing post-inspections, and demand had slowed to a trickle during the recession. "It was a baptism by fire," notes Shawn.
But the husband-wife team was committed to understanding and adapting to the needs of the communities they serve. Empire pivoted to providing more maintenance services, and municipal clients now represent a majority of the company's customer base.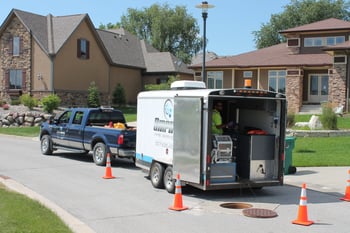 "We have grown to about four crews, and the televising and cleaning of municipal sewers is now our bread and butter," explains Shawn. "And we started adding different types of services to help certain maintenance functions, like root removal and trenchless repairs."
Through it all, "our cameras are our eyes and ears for performing all this work. They are our validation, our storytellers. We put a big emphasis on doing quality work, and if we haven't done a good job the camera helps us get back to that."
Versatile Inspection Crawlers Deliver Results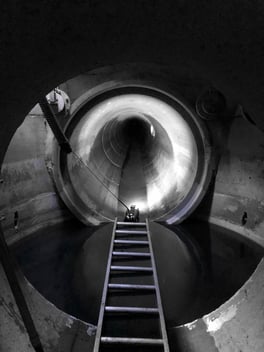 The team didn't always have equipment it could count on. "On the camera side, we had a couple different brands," Wenner recalls. "After settling on Envirosight, we started off using the Supervision models. We loved them. Finally this year we've purchased a ROVVER X with lateral launch."
Empire had communicated exactly what it needed with Macqueen, Envirosight's dealer for Minnesota. The combo—a main line crawler with add-on lateral launch capabilities—fit their needs to a T, and the main line crawler's lift option was a main selling point. "The lift just makes it so much more versatile," explains Wenner. "You're able to go down without a wheel change in a sewer that's been cleaned. You can go from a 6-inch sewer to 15 and center your camera head. And it's huge on diagnosing problems. If you have high water flow, you can raise the boom high enough that you can get to the problem. With a standard camera you would be under water. It seems simple, but it's huge to have on a smaller diameter crawler. The operators love it."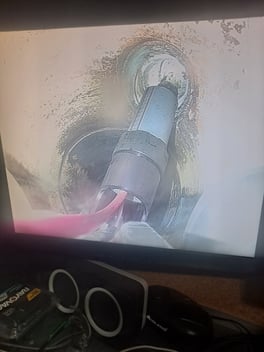 The ROVVER X platform has greatly boosted Empire's ability to provide main and lateral inspections. While many contractors are focusing on the growing market for cross bore contracting, Wenner has found that the equipment adds a lot of value for smaller system operators. "We focus more on I&I, because of our municipal base. Minnesota has had some very wet years environmentally, and that has put a strain on a lot of our customers' infrastructure, particularly underground. Their systems can't handle an overflow of I&I, so there's been a big focus to try to reduce it."
Providing Much-Needed Services
Located just an hour and a half from Minneapolis, Empire now serves a range of customers. "We're kind of right in between both environments," says Wenner. "We're close enough to the metro area that we take advantage of working with that, but we're also in the rural areas where they need that service."
And what they provide to smaller communities in the area shouldn't be underestimated. Many have few resources and minimal in-house expertise. "Rural towns are doing a triage because they have limited funds, they have to assess their situation. We always recommend they talk to professional engineers, but they consult with us a lot to help them focus on what they think is the most important.… We particularly enjoy having that relationship, so we can be problem solvers for them."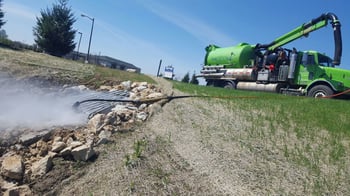 Wenner attributes the trust that his clients have in Empire—including rural towns, larger cities, and contractors—to the hard work and experience of his crews. "We've had some key foremen with us for a long time, and that's huge. Having that continuity allows us to understand customers' needs better, because of experiences they have gained over the years. And our customers know when we come back every year, and they see the same people working for us... that says something about us. They have the comfort level, and they know the quality workmanship they're going to get."
The ROVVER X system offers unbeatable ease of use, versatility, reliability and—importantly for contractors like Empire—a camera lift that allows crews to rapidly adapt to a variety of pipe sizes and conditions. Want to learn more? Schedule a demo or talk to a sales rep near you.