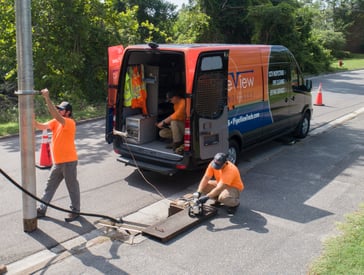 It's not every day you hear of woman-owned companies in the wastewater industry with a workforce comprised mostly of firemen.
But PipeView Technologies has established a strong reputation in the world of wastewater contracting, and positioned itself as a regional leader in the Wilmington, NC area. Owner Meredith Sullivan credits much of that success to embracing change and innovation, whether it's investing in new technology or adding services based on demand.
Introduction to the Wastewater Industry
After stints in a few different careers—including working in community relations with the Boston Celtics and as the regional sales manager for the Washington Capitals, as well as opening two Coastal Cupcakes shops—Sullivan was introduced to the wastewater industry by a family friend.
"I decided to give it a go," Sullivan says of opening PipeView Technologies in 2011. "At first I started with just a camera system. I didn't have an interest in cleaning, but it quickly became apparent the lines needed to be cleaned before I could do a lot of the work, and cleaning was one of the biggest requests I had."
Growing with Inspection Technology
Sullivan set out as a one-woman team, operating a small sewer crawler until one day it got stuck under a railway. It was then she started looking into other technology available on the market that would allow her to do more.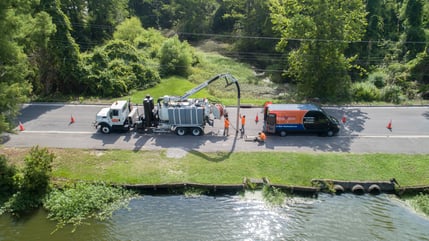 "She reached out to us after researching and finding Envirosight and we went down to demo the ROVVER X, and she absolutely fell in love with it," says Reed Davis, territory manager at Infrastructure Solutions Group, an Envirosight sales partner. "She started out by operating the ROVVER X out of her Yukon SUV."
With her previous equipment, Sullivan was limited to pipes 12" and smaller. But she frequently received requests to inspect larger pipes, so she knew she needed a crawler that offered that capability, she says.
"And a lot of what we're requested to do is outfall and swampy areas because we're on the coast, so the portability with the ROVVER X was a game changer," Sullivan says. "I could take a little generator, put all the equipment on a utility cart or a Gator UTV and get into the woods and swampy areas. Our productivity has definitely increased and that's why I continue to invest in more equipment."
Setting up for Success
Over the past few years, Sullivan has built out her fleet of equipment to provide video inspections, jet/vacuum services and trenchless repairs, including two Sprinter vans outfitted with ROVVER X crawlers and three jet/vac trucks.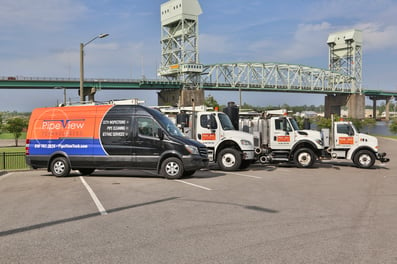 "It's kind of ever-evolving as the new technology comes out and the needs of our customers change," says Sullivan of the growth. "I thought I would just be videoing pipe. I didn't envision I would become the one-stop-shop for not only camera work, but the cleaning, hydro-excavation and trenchless point repairs."
Serving mainly utility contractors, municipalities and engineering firms within a roughly 2.5 hour radius of Wilmington, NC, Sullivan has successfully grown her small business year after year, and now works with a team of 6 alongside her.
"The majority of guys on the team are actually firemen, so they work for me two to three days a week when they're not at the fire station," she says. "It's a really good match because the vac trucks are very similar to fire trucks. It's a unique dynamic and having the firemen on board, it sort of raises our level of professionalism and our customer service."
Proving Her Place
It hasn't always been smooth-sailing for Sullivan, who says it was initially difficult to get her foot in the door as a woman in the industry. But she quickly proved her ability, and word of her business spread.
Sullivan's work ethic and drive are the reasons she has been able to achieve what she has in a short period of time, regardless of anything else, Davis says.
"Being a woman-owned business in this industry is just rare," Davis says. "A lot of companies may have a female as a figurehead, but she's out there in the field getting her hands dirty. She built that company from the ground up and she's a hard worker. It's just a really cool story."

To learn more about the ROVVER X sewer inspection crawler, schedule a free on-site demo today: