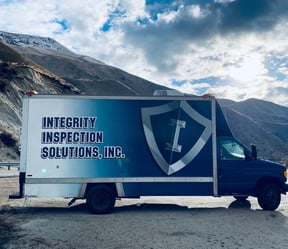 As the name suggests, Integrity Inspection Solutions champions high ethical standards and an unwavering dedication to its customers. Founders Richard Mason and Cody Aberasturi started the wastewater contracting business in 2018.
"We have a big commitment to the customer, so when they have a problem or need anything, we do our best with each and every one to get the answer they need or find a solution," says Richard Mason, company president. "That's the core of our business."
The Nampa, ID based company provides cleaning and CCTV services for municipalities, industrial complexes, and commercial and residential customers across the state of Idaho.
Setting Up for Success
With nearly 20 years of experience in the industry, Mason and Aberasturi were familiar with the inspection equipment available on the market and wanted to ensure they purchased the right products to allow their new business to flourish.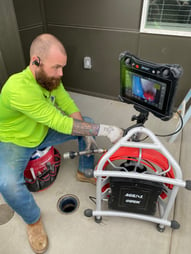 "We had been around Envirosight's Verisight Pro+ push camera in the past and were always impressed by it, so investing in several of those was an obvious choice," says Cody Aberasturi, vice president of the company. "But we were also in the market for the best lateral launch crawler system."
The duo demoed several crawlers before learning about Envirosight's new ROVVER X SAT II lateral launch crawler system.
"We actually didn't even demo the Envirosight system, we just liked a lot of its features, and the fact that our dealer, Metroquip, was local was huge," Aberasturi says. "That was really the final selling point for us. Metroquip has been topnotch—having that local support is just awesome."
A Better Solution
Just a few months into running the new lateral launch system, the team at Integrity Inspection Solutions is impressed by its capabilities.
"Everything's been great—even better than I expected," Aberasturi says. "Previously we were just using a push camera, so this has made a huge difference. It's a new and better solution for inspecting laterals. It's less intrusive to the homeowners or property renters or whoever occupies the space. We can do it all from the main now and not even have to enter their home."
Providing New Opportunities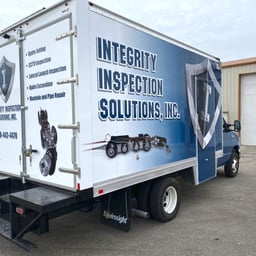 Having the lateral launch crawler system has helped the company stand out from competitors in the area, and it's even generated new work for them.
"We got our foot in the door for a project at a pretty big new apartment complex in Meridian, ID because the guy heard we could perform lateral launch inspections," Mason says. "That lateral launch job blossomed into us doing about 180 floor cleanouts in each of the apartments with our push camera."
The customer, who was faced with 22 brand-new flooded and occupied apartments, was nothing short of impressed by the work of the team at Integrity Inspection Solutions.
"What made it extremely useful to the end user was the fact that we could pan and tilt, zoom and focus and get them a really detailed picture," Mason says. "On top of that, we were able to provide a report and tell them exactly where their issues were—which were anything from sags, to pipe overstep, to separated or excessive glue, to areas where the pipe was cut and the rough edge wasn't cleaned up.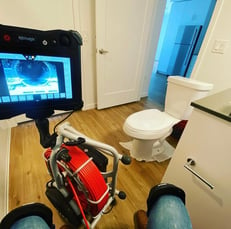 "They previously had plumbers coming out to inspect who were providing them really limited information," he says. "They were delivering basic black and white pictures of the plumbing, and cut and dry reports with no real detail. We were able to come in and provide a detailed report, give them the video links via WinCan Web, and get everybody up to speed on what was going on. We could help actually provide a path to repair—giving him really clear insights into what the issues were so he could start planning how to fix them. The customer was happy with the results and it turned out to be a great opportunity for us."
Just a few years into business, Mason and Aberasturi are proud of the company—and team of 12—they've developed. They look forward to continuing to expand their footprint in the wastewater contracting world—keeping integrity at the forefront of everything they do.
---
Learn more about the ROVVER X SAT II lateral launch crawler or schedule a free on-site demo: