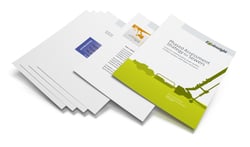 Want to reduce the cost of performing sewer inspections by 34%? How about increase productivity by 17%? The Phased Assessment Strategy for Sewers (PASS) will help you do both.
While CCTV inspection is an essential tool in any condition assessment program, many lines don't need the level of scrutiny a crawler offers. Rapid assessment tools like zoom cameras and video nozzles are ideal front-line tools for identifying such lines. By pre-screening lines that don't need full CCTV inspection, municipalities can save significant time and money.
PASS (Phased Assessment Strategy for Sewers) is a plan for understanding sewer system condition quicker with fewer resources. Adopting PASS helps you prioritize which lines need the most attention, and allows you to update your assessments more regularly.
The PASS workflow is divided into three phases:
1) Zoom camera survey to see if a pipe needs further inspection.
2) Video nozzle for post-cleaning assessment.
3) CCTV crawler only for pipes that need a thorough inspection.
Read the white paper to learn about the specific time and cost savings that can be attained through implementing this unique work flow strategy. Underground Understood.