When asked as a kid what you wanted to be when you grew up, you might've said an astronaut, maybe a professional baseball player or a teacher. You probably didn't say you wanted to work around wastewater.
But the wastewater industry provides great career opportunities in every town and city across the country, from operators and engineers to supervisors and business-owners. And it's one that offers stability, room for growth and a work-life balance. Here's how a few wastewater professionals first got involved in the industry and why they've stayed.
Andy Keller, Big Bear City Community Services District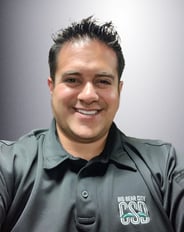 Andy Keller was born and raised in Big Bear, CA. As a teenager he worked in pipeline construction before moving to Las Vegas at the age of 20 to work in the landscape aggregate industry for five years. But when the housing market began to crash in 2008, Keller knew the future of his career was uncertain, so he decided to seek out a more stable job in his hometown.
An opportunity opened up at Big Bear City Community Services District in the wastewater department as an inspection equipment operator. Keller's dad spent nearly 30 years as a superintendent of the clean water department.
"I'm second-generation at this agency, so I basically grew up here and they were like my extended family," says Keller. "It just seemed like a natural thing for me to be there. Wastewater had the better schedule—four 10-hour days—so that's what initially drew me to it."
Now 13 years later, Keller is the department supervisor and hasn't looked back since.
"I tell everybody, working for a utility won't necessarily make you rich but it's a great, stable, challenging career and I love it," he says. "My agency is great about the work-life balance. I was able to be there for my three kids as they grew up. It was rare for me to miss any one of their sporting events or school events and that's something you really can't put a price tag on."
Dan Clatterbuck, PipeVision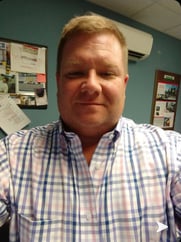 Dan Clatterbuck worked as a machinist for Winston Cup race cars before taking a job as a field locator at Accumark locating underground utilities. After roughly 5 years, Clatterbuck worked his way up to director of operations for the company where he oversaw day-to-day operations, scheduling and pricing.
Years later, Clatterbuck transitioned over to a new sister company of Accumark, PipeVision, which performs pipe inspections, rehabilitation and cleaning services.
"At Accumark, we were getting a lot of requests to mark sanitary sewer lines, which under conventional locating technology is impossible to do," he says. "So we started to contract out the camera work, but as time went on, the sub-contractor we were using became more and more unreliable. We decided to buy the equipment and form a new company that Accumark could hire to mark its sanitary systems."
Nearly 11 years later, Clatterbuck remains vice president of PipeVision.
"We were awarded a contract with a really large municipality in 2014 and our business exploded from that point," Clatterbuck says. "It allowed me to explore a new sector of the industry and find success in it."
Tom Lewis, Tri-Star Pipe Inspection
Tom Lewis worked as a grocery store manager, but was tired of working nights and weekends.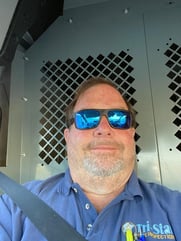 In 1998, he decided to buy a franchise doing push camera work.
"In those days, maybe 1 in 10 plumbers had a camera, so there was a big opportunity," says Lewis. "I started off doing really well—working for a ton of plumbers. Every time they needed a camera, they'd call me."
But as the cameras became more affordable, Lewis lost a lot of customers who found it was cheaper to buy one themselves than to hire him each time. He started offering hydro jetting and utility locating services.
"Green Equipment Company sold me my radio detection equipment and one day I started talking to them about mainline cameras and quickly decided that was the way to go," Lewis says. "I saw the advantage of getting into pipe inspections back then, so I bought my first camera in 2006 and my company Tri-Star Pipe Inspections has grown continuously from there. This career has allowed me to write my own schedule so I get to see my daughter in her ball games and graduations and plays which I would've never gotten to do working at a grocery store."
---
Learn more about the fundamentals of sewer inspection and maintenance by requesting a free copy of Envirosight's Sewer Maintenance 101 guidebook to be mailed to your door: