Recognizing your collection system is suffering from inflow & infiltration (I&I) is the easy part, but identifying the problem areas and addressing them effectively is where the challenges come in.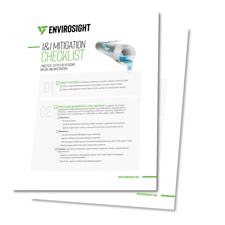 Combating I&I doesn't happen overnight, and it can be an exhaustive and expensive process, however, when the issue is overlooked, the consequences are substantial.
Envirosight's I&I Mitigation Checklist guides you through practical steps to take to understand and combat the costly issue, from better identifying sources to remediation planning. Download the checklist, print out a copy for each member of your wastewater team and you're ready to get to work. Start checking off tasks as they're completed to keep everyone on the same page, and ensure you don't miss a crucial step along the way.
Download your free copy today: