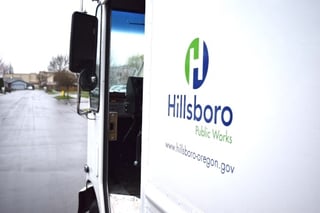 Hillsboro, Oregon's proximity to Downtown Portland, the Pacific Coast, and the Cascade and Coastal Mountains Ranges make it a popular community to live and work, as do local employers like Intel, Nike and Salesforce. Rapid growth over the last two decades in Hillsboro has forced the city to expand its waste water infrastructure, a challenge compounded by the Pacific Northwest's high precipitation. The City's Sanitary and Storm Water Division manages 1.3 million feet of sanitary and 1.4 million feet of storm lines while constantly adding more. Their entire system gets inspected on an eight-year rotation—keeping the expectations on their sewer inspection crew and the equipment they use very high. "Being able to carry out a successful sewer asset management program requires two key ingredients: reliable equipment and a seasoned staff that believes in preventative maintenance," says Justin Jensen, Hillsboro's Sanitary & Storm Water Utilities Manager.
A Proactive Response to Wastewater Challenges
"We've been at the forefront of a population boom and know that our infrastructure maintenance program requires reliability—from our operators, and from the equipment we use," says Jensen. Anyone familiar with the Pacific Northwest can appreciate the region's unique challenges, including heavy precipitation such as in February of this year when the City hit a record of more than 10-inches of rain. "Between October and March we have to plan for inclement weather and the possibility of being pulled out of our inspection duties to control flooding and remove snow," says Chris Hall, Senior Maintenance and Operations Tech. "We've been able to effectively manage this by dedicating a sewer inspection van for every million feet of pipe in our infrastructure. Having a plan in place and being proactive allows us to meet inspection goals year after year, even when the weather makes it difficult."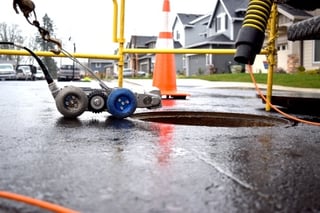 "When we bought our first Envirosight sewer inspection crawler we knew we were investing in a system that was engineered to withstand the abuse of sewer inspection," says Jensen. "Many of us have been in the business for a while now and have learned to appreciate well-engineered components in comparison to sales gimmicks. We know features such as a six-wheel drive and a tilt-up connector that reduces cable strain impact day-to-day operations and uptime." Prior to purchasing this system, the City ran equipment that was prone to failure. "Our old system had electrical problems, and simple things such as exposed cables and how the wheels attached to the crawler body constantly caused the system to breakdown," says Dave Eck, Hillsboro's Sanitary Utilities Coordinator. "The system had pigtails in the back which would constantly fail—costing us $450 a pop. It quickly became more cost effective to buy a new system than it was to continue repairing a faulty one."
Growing Requirements for Equipment
Today, the City operates an Envirosight Supervision sewer inspection crawler, a ROVVER X sewer inspection crawler and a Quickview zoom assessment camera. The equipment is supported locally by True North Environmental Equipment (TNEE), Envirosight's exclusive sales partner in Oregon and Washington. They've also placed an order for a hybrid van outfitted with a new ROVVER X SAT lateral launch system. "As our infrastructure grows, so do our requirements for equipment," says Eck. In the last five years the City has had an 11.1% increase in population according to the United States Census Bureau, which has necessitated a corresponding expansion of sewer infrastructure. The Division plans on using a hybrid truck that includes a standard crawler and a lateral launch crawler, both running on the same reel and controls, so they have the versatility to increase their inspection bandwidth in order to find infiltration sources, inspect capital improvement projects before the City takes possession of newly built sewer lines and troubleshoot service connections.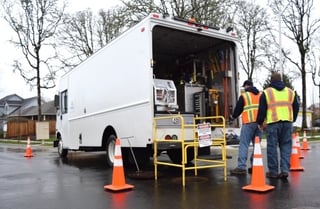 "One of the most unique features of our ROVVER X system has been its ability to maneuver around in pipes—especially in storm drains with three or four close bends," says Hall. "The ROVVER X has been able to steer around protruding taps and other difficult situations with ease. In the past we've had to dig in order to inspect some hard-to-reach areas." Some of the pipes Hillsboro maintains were built in 1911. The City requires equipment that is versatile enough to perform pre-acceptance inspections in new developments and nimble enough to work through pipes that are over 100 years old. "Also, some performance features such as the option to purchase a 1640' cable can double-up as a safety feature," says Hall. "We purchased the extended 1640' reel so we have the capability to crawl multiple sections, further reducing the need to pop manholes at busy intersections."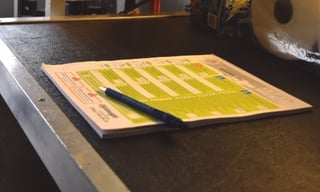 "Reliable equipment depends both on the manufacturer and the operator," says Jensen. "If preventative maintenance and low cost-of-ownership is a priority in the design process, you end up with equipment that is easy to maintain and service. Just as important is making sure operators have the tools and training they need to follow through with preventative maintenance measures." Hillsboro's preventative maintenance program requires operators to use Envirosight's Crawler Maintenance Logbook and measure component pressure daily. They also have a service room where they perform cable reterminations and light service work. "When we need specialized support or maintenance tools we can count on TNEE to give us the support we need," Jensen says. "Jim Brown, TNEE's Territory Manager, has been integral in making sure we have all the tools necessary to run a successful sewer inspection program."
"Many other municipalities face the very challenges we've experienced—limited resources, growing populations and unpredictable weather," says Jensen. "But don't let the challenges deter you from thinking it isn't possible. Having the right technology, a seasoned staff and a solid preventative maintenance program has been our saving grace."
Ready to see the versatile ROVVER X in action for yourself? Schedule a free demo: