Sewer inspections aren't one-size-fits-all. Some inspections are routine, others are emergency callouts to explore unknown conditions underground. So when it's time to invest in a new crawler system, it's important to consider both your current and your future inspection needs for your sewer camera.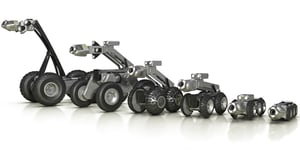 Multi-Sensor Sewer Inspection Equipment
Today's advanced systems have built-in internal pressure, temperature, incline and other sensors that provide precise insights on sewer crawler status in the field, giving operators peace of mind. Crawlers also often contain a built-in sonde, or mini radio transmitter, so that operators can track the crawler's progress and location as it moves through sewers, drains or other non-metallic pipes.
Side-scanning and Laser Profiling for Pipes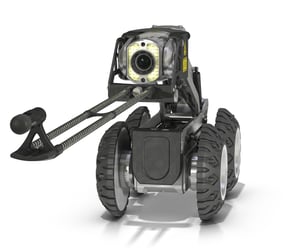 Side-scanning sensors let operators record each and every detail from pipe walls. Fisheye or ultra-wide camera lenses can capture images in pipes at over 50 feet per minute.
Measuring ovality, tracking erosion, quantifying defects and more is easy with laser profiling abilities. Laser profiling works by capturing a detailed geometric scan of the inside of pipes. These laser scans are transferred into inspection software where they can be analyzed in depth.
Increase Assessment Abilities While Saving Resources

The ROVVER X sewer inspection platform is designed to meet evolving needs. ROVVER X is modular multi-sensor sewer equipment, meaning that operators don't have to worry about buying a separate sewer crawler for every single application. In other words, once you invest in ROVVER X, you're ready to tackle almost any line.
Ready to see it for yourself? Request a ROVVER X demo with one of our experts today.