Headquartered in Durham, North Carolina, Aqualis is an environmental firm that provides innovative stormwater and wastewater management services. The company operates across the United States and Puerto Rico.
"Stormwater maintenance is a big part of Aqualis," explains Mark Cummins, operations manager of the company's Carlisle, PA branch. "We also perform repairs, cleaning and maintenance of stormwater infrastructure."
Aqualis has pursued multiple acquisitions to elevate the firm to where it is today. In 2020, the company acquired a CCTV pipeline inspection and industrial vacuuming business in Edmonds, WA. Today, this branch is Aqualis's largest CCTV operation.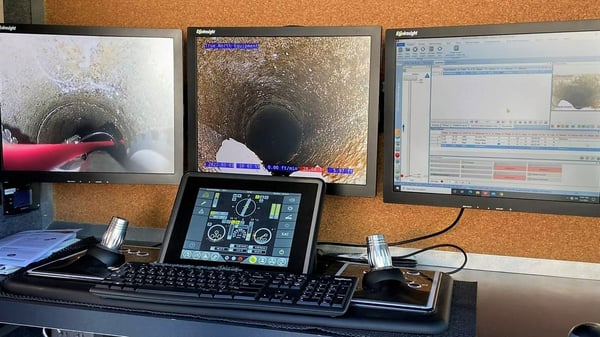 "When Aqualis acquired our Edmonds location, they were already using Envirosight equipment," Cummins says. "Later, when we expanded operations to the eastern US, we wanted a universal platform for inspection, so we started investing in more Envirosight products."
Suited for Success
Last year, Cummins worked with local partner Best Equipment Company to outfit the Carlisle branch's inspection van with a ROVVER X sewer inspection crawler.
"It wasn't long after we had the van refitted that we performed a job on the Marine Corps base in South Carolina," Cummins notes. "The crawler's ability to quickly switch from inspecting 6" pipe to inspecting 36" pipe really made it easy for us. … It was a big time saver since everything is pretty quick."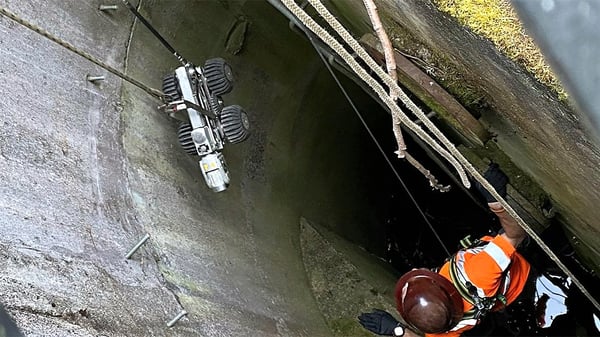 Luis Prada, regional manager of the firm's Edmonds branch, agrees that ROVVER X makes his team's inspections easier, particularly in comparison to the system he operated at the beginning of his career.
"The biggest difference is the weight of the camera itself: [ROVVER X] is a lot lighter and easier to manage than the other system," Prada says.
Prada has over 15 years of experience as a CCTV operator. His location owns three ROVVER Xs, one ROVVER X SAT and one ROVVER X SAT II. Along with an inspection van retrofitted with Envirosight equipment, Prada's team has also invested in two trucks and a demo van from True North, Envirosight's dealer in Washington, Oregon, Alaska and Hawaii.
Reliable Equipment and Support
Dependability is key for the busy firm. Across locations, the ROVVER X system has proved to be just the right mix of reliability and ruggedness.
"ROVVER X's wheels are great—if you run into anything in the pipe, you know you won't get stuck," Prada says. "Envirosight's wheels are totally better [than the competition's]."
"I once performed a 13-mile inspection job using ROVVER X without incident," Cummins recalls. "We didn't experience any mechanical problems over four months of continuous use."
And when their equipment is in need of service, they know they can count on Envirosight's network.
"Best Equipment is super," Cummins says. "They're always quick to pick up equipment and help out with any issues we have."
Ready to take ROVVER X for a test drive? Request your free inspection crawler demo today.