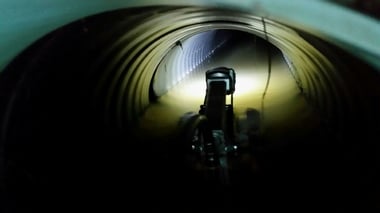 Agriculture is one of Minnesota's most robust industries: Over 74,542 farms lie within its borders, with an overall economic impact of $21.2 billion per year (source). AgWater Management plays a vital role within the community, providing services such as farm drainage planning; drainage system mapping and layout; aerial photogrammetry, photography and videography; and ditch viewing and wetland delineation. Guided by its laser sharp focus on growth and customer service, AgWater added drain tile inspection to its toolbox, and the service quickly became one of its most requested offerings.
Farming drain tile systems remove excess water from soil. These systems alleviate saturated soil conditions to maintain optimal moisture for plant growth. Oversaturated soil can damage or even kill crops by depriving their roots of oxygen (source) or encouraging mold and fungus growth. Each year, AgWater works with approximately 100 farmers by surveying their land and providing drain tile layout planning and consulting. "We help plan out over 4,000 acres of farmland each year," says Peter Bonnema, chief executive officer at AgWater. "Farmers need our services for the peace of mind that it offers by knowing their drain tile systems can optimally support their farming needs."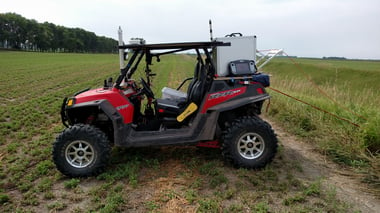 AgWater uses drone and GPS equipment to chart new and existing tile systems and generate topographical maps for farmers. In July of 2017, AgWater began offering drain tile inspections for agricultural land. "Many of our clients started asking us to come out and help figure out where a specific line is going," says Bonnema. "We had drones to help get this information but farmers just couldn't justify the expense. We added a ROVVER X sewer inspection crawler to our toolbox so we could offer them a system inspection instead."
Because the information provided by crawler inspections has additional, long-term applications, farmers are more comfortable making the additional investment. "The ROVVER X's inclination report recently saved one of my clients thousands of dollars," explains Bonnema. Because the report pinpointed the exact location of a dip in the drain tile, the client only had to fix 200 feet of drain tile instead of ripping the entire system out. Had the dip gone unrepaired, the entire area's irrigation would have been flawed and could have ruined his crops. "After seeing this benefit, we now offer the inclination report standard in all the inspection reports; the information is vital and can help farmers understand their systems," he says.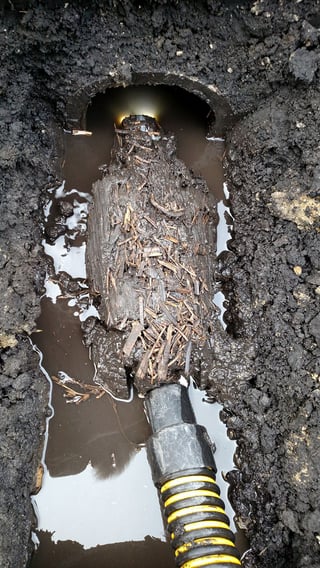 "The ROVVER X was perfect for our application; it is robust yet compact enough to deploy on an ATV, a necessity when inspecting farmland," says Bonnema. "We've already been able to test our system to see how well it fares in harsh conditions." On one job, AgWater was sent to locate an 8-inch line. The line was very dirty, and the crawler came out covered in mud, hay and other debris. Yet AgWater was able to finish the job, despite the tile condition, because the ROVVER X easily powered through the mess. In the end, they televised 2,000 feet of pipe. "The ROVVER X came out of the pipe covered in mud, but it still did the job over and above what I expected," says Bonnema.
Since acquiring the ROVVER X, business for AgWater has increased by 15 percent. Bonnema, along with his father and part-owner of the company, Duane, believes crawler-related services may eventually account for half of their business. In an industry that requires new customers on a regular basis—drain tiles have a 60- to 70-year service life— this is a business-changing opportunity. Being able to offer the ROVVER X as a new inspection tool has added value to AgWater's existing customer base and created more opportunities for repeat business.
To learn more about ROVVER X and to see how it can fit into your drain tile inspection workflow request a demo: