Manholes are vertical underground confined spaces used by utility personnel as a point of access to a sewer system.
Read More
Topics: Manhole Inspection CleverScan Confined Space Sewer Infrastructure Sewer School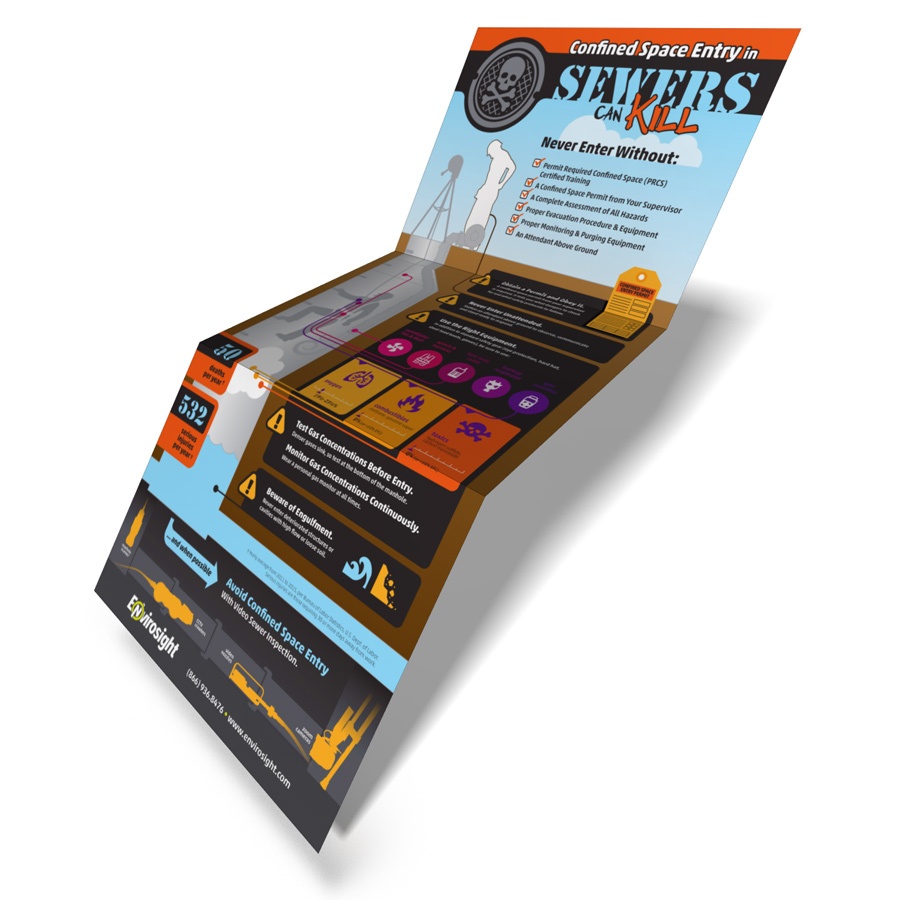 Personal safety precautions are vital in any sort of construction and maintenance setting, even moreso when the work requires entry into confined spaces, which often contain hazards that can be fatal. According to data from the U.S. Bureau of Labor Statistics, an average of 50 workers die every year as a result of hazards in a permit-required confined space. Many of the casualties can be prevented by following established confined space entry protocols.
Read More
Topics: CCTV Inspections Sewer Inspections Confined Space Poster