WWETT 2020 was a great event for the Pipeline Renewal Technologies team. We had the chance to show off some exciting new equipment, as well as our our existing product line. Thank you to everyone who took the time to stop by our booth!
If you were't able to make the show this year, here are a few of the product feature highlights from PRT: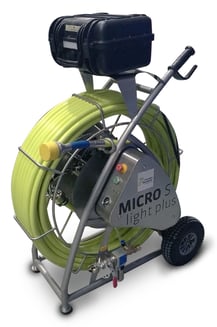 New: PRT Micro S Light Plus
The new PRT exclusive Micro S Light Plus cutter can be used in a large range of applications and provides exceptional flexibility in bends. The cutter uses the same cable drum and video software as the Micro S Automatic, but its two-bladder design means significant cost savings for the buyer.
Use in 3''-6'' ID, or up to 9'' with optional extension

Flexibility through elbows in lined 4" pipe

10" touch-screen monitor integrated in the control unit

400-degree cutter articulation


---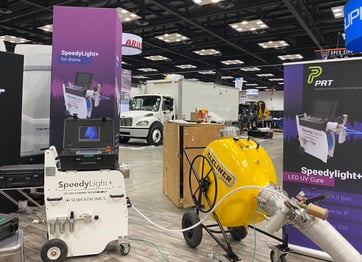 LED-based Curing for CIPP
Light cure has made sewer rehab faster, easier to control, and free of styrene, mixing and pot life constraints. Now, SpeedyLight+ combines LED technology with proprietary cooling to offer additional benefits:
Compatibility with felt (for relining through bends) and fiberglass
Cure time up to 3 times faster
Up to 2 times more power efficient than traditional light cure
Learn more about the innovative CIPP technology:
---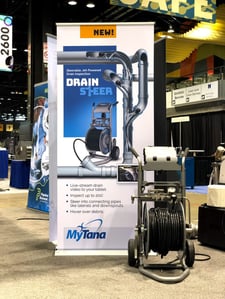 Clean and Inspect in a Single Pass with DrainSteer
Six thrust nozzles drive the DrainSteer camera as far as 200' into lines, and a steering nozzle helps the system navigate through junctions and hover over debris.
Both a jetter and camera, DrainSteer flushes away debris for a clearer view and live-streams video to your tablet to immediately diagnose pipe condition.
Climb vertical stacks and navigate turns and bends with its maneuverable design.
---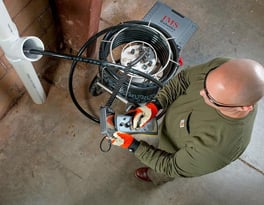 Powerful Cutting in Tight Spaces
Small-diameter IMS cutters provide powerful air-driven cutting and milling capability in drain lines. With automated inchworm-style movement, extended range and multiple axes of articulation, these cutters deliver precision and productivity.
---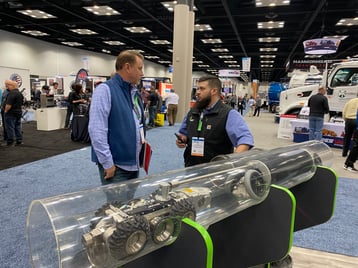 Expedite Point Repair with Quick-Lock
Target failing pipes with a stainless steel rehab sleeve that installs in minutes. Positioned with a crawler and expanded pneumatically, Quick-Lock provides structural trenchless pipe repair with heavy-gauge stainless steel and targets infiltration with an EPDM rubber gasket.
---