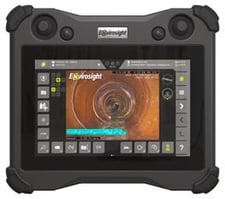 The new VC500 controller for the ROVVER X is the first pendant capable of creating full inspections to standard. Getting the hang of the new controller ultimately requires hands-on practice, but Envirosight's series of training videos are a great way to get started. Episode four covers inspections, and this blog supplements it by delving into the process of logging defects. Cataloging observations is the first step in analyzing inspection data and making it actionable, so learn how to utilize this powerful tool within the VC500.
Follow Along Steps
First, push the menu button to create a project. Complete inspections with defect logs and report-building capabilities must be created using standard projects which are the default option. Once you create the standard project, you are able to select a defect catalog for operations, including PACP 7.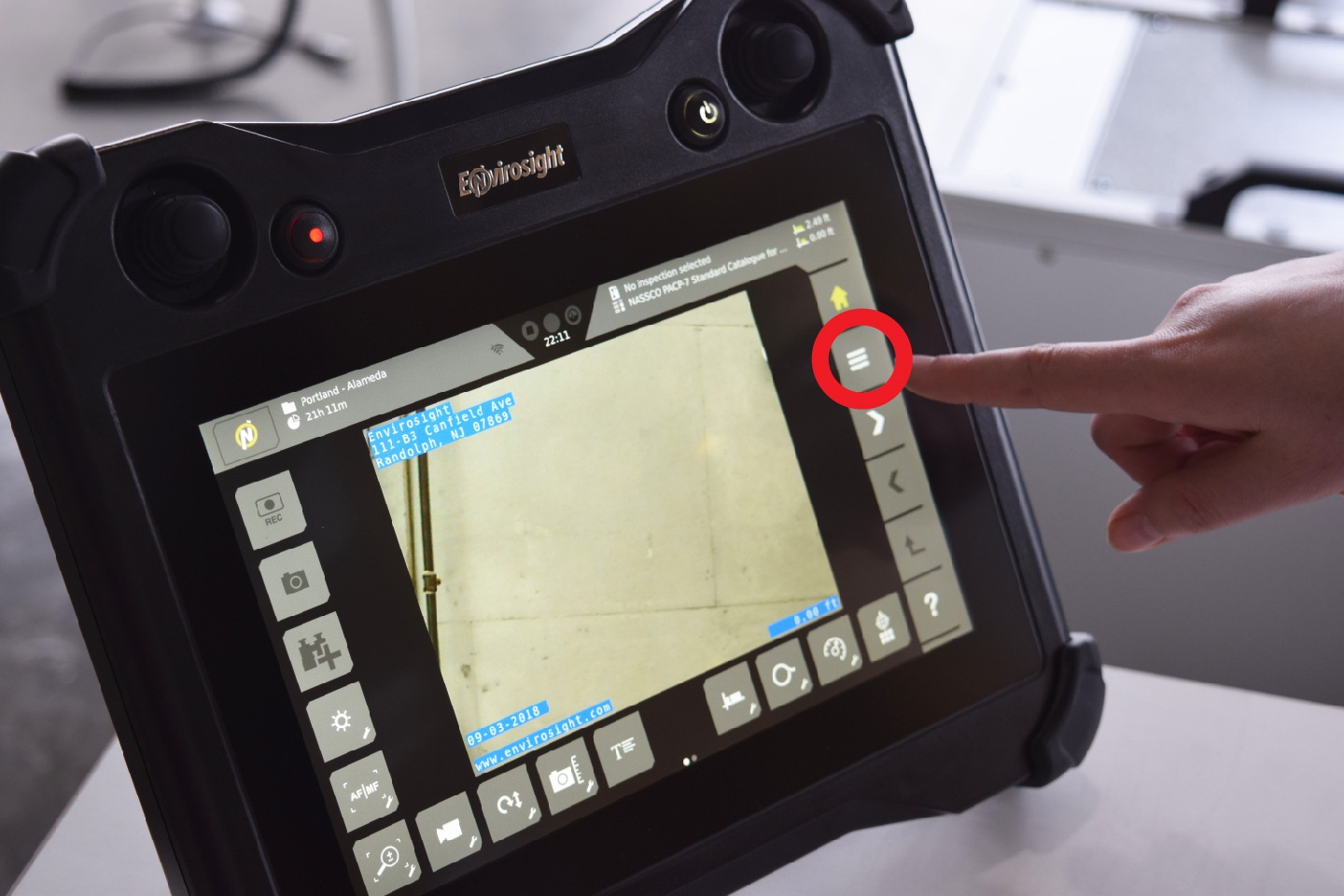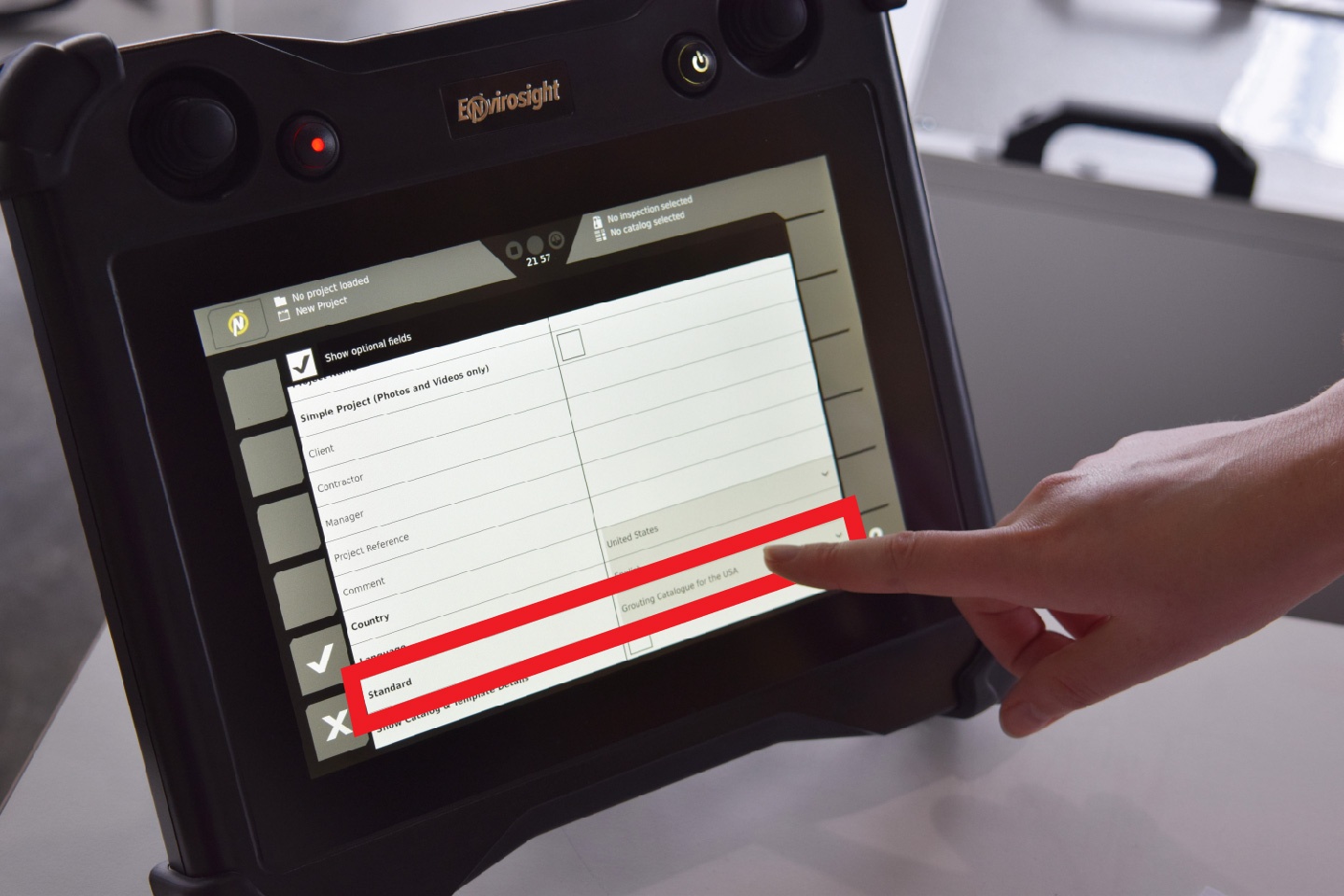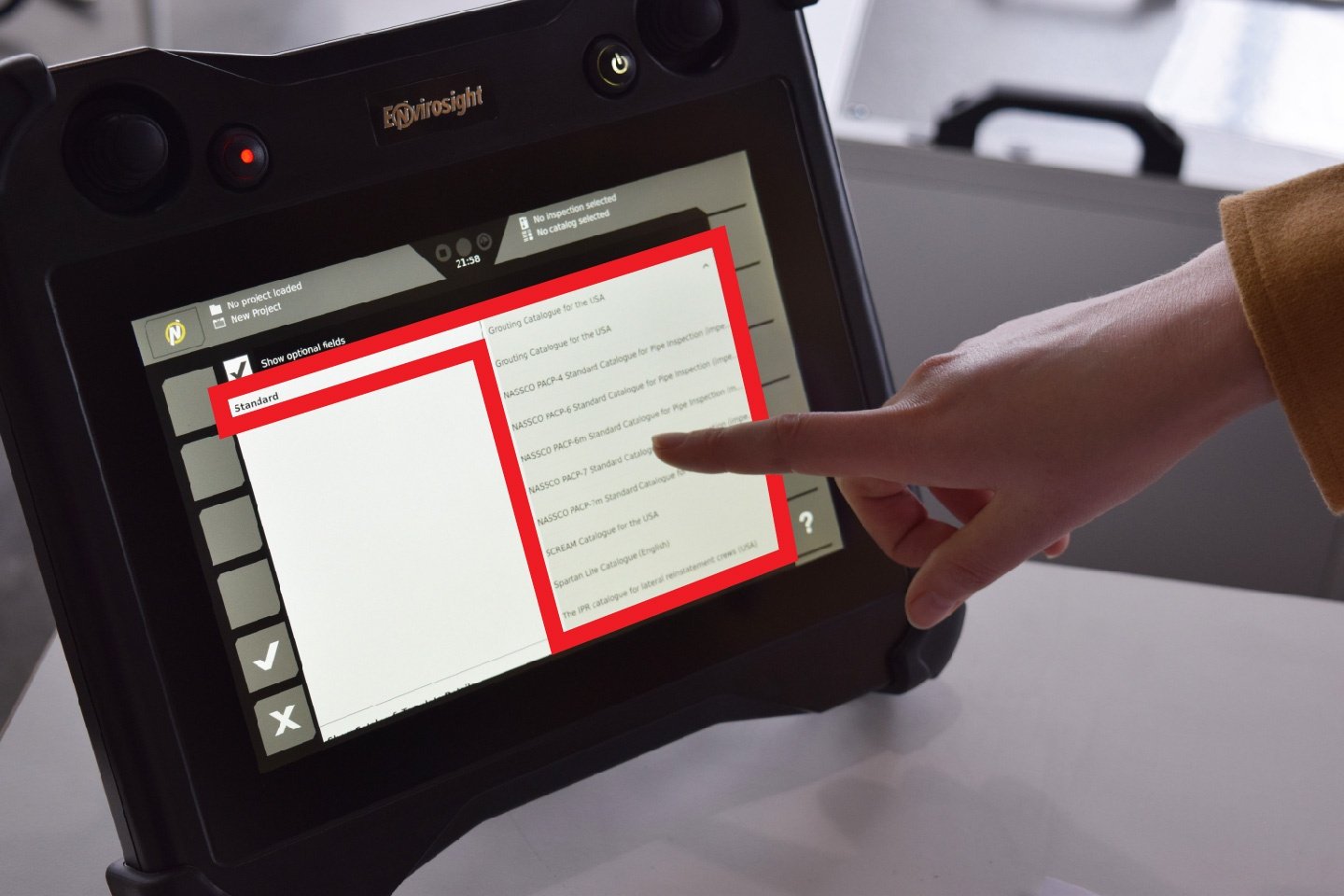 The system will require you to enter sections or laterals. Select the plus icon in the top left and fill out all the required information, denoted in bold, as well as a section reference number.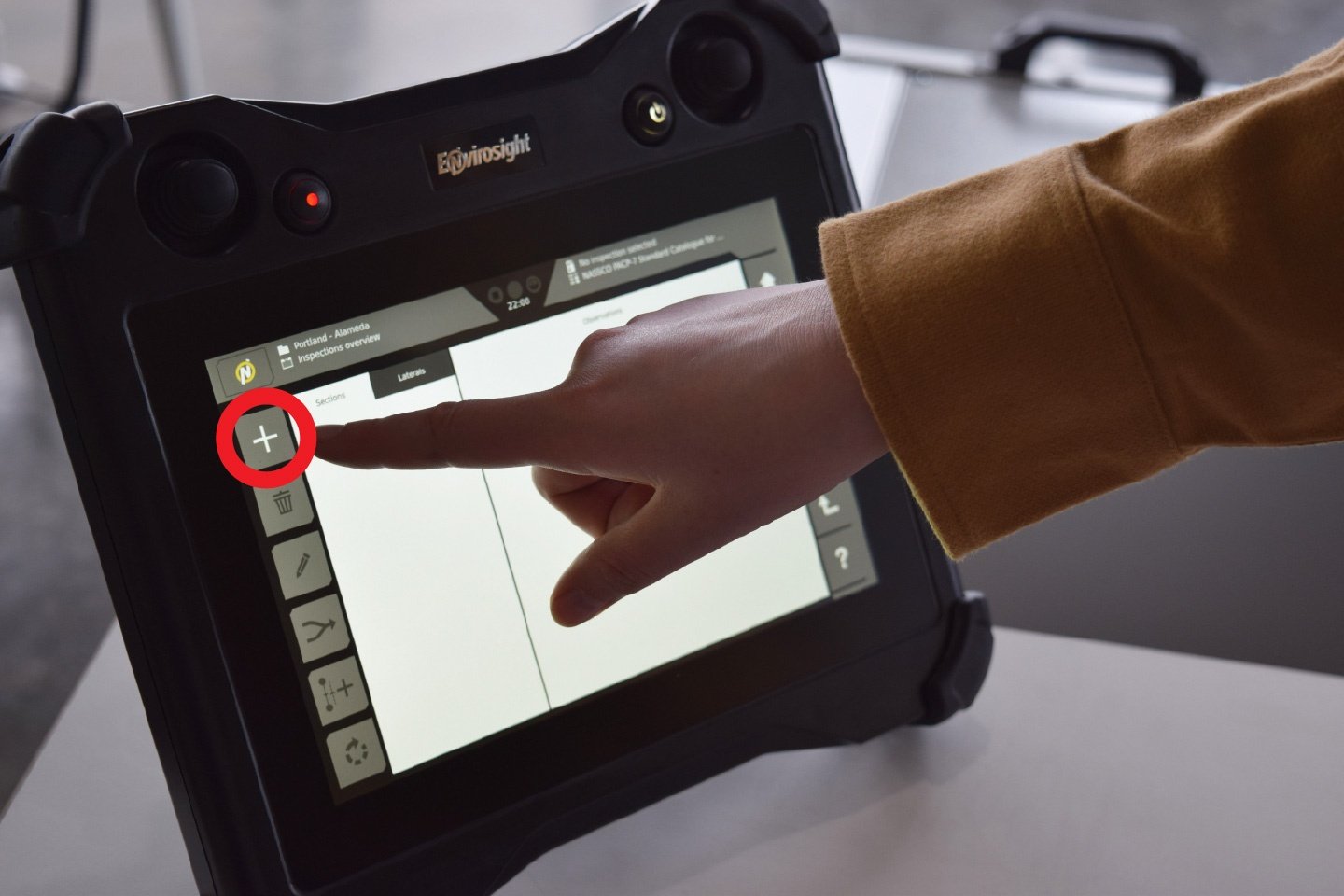 Then, select the section or lateral you are interested in observing, and tap the 'Enter Inspection' button with a circling arrow in the bottom left-hand corner. This selection returns you to the home screen, where you can begin entering observations using the button with the binoculars icon—third from the top, on the left.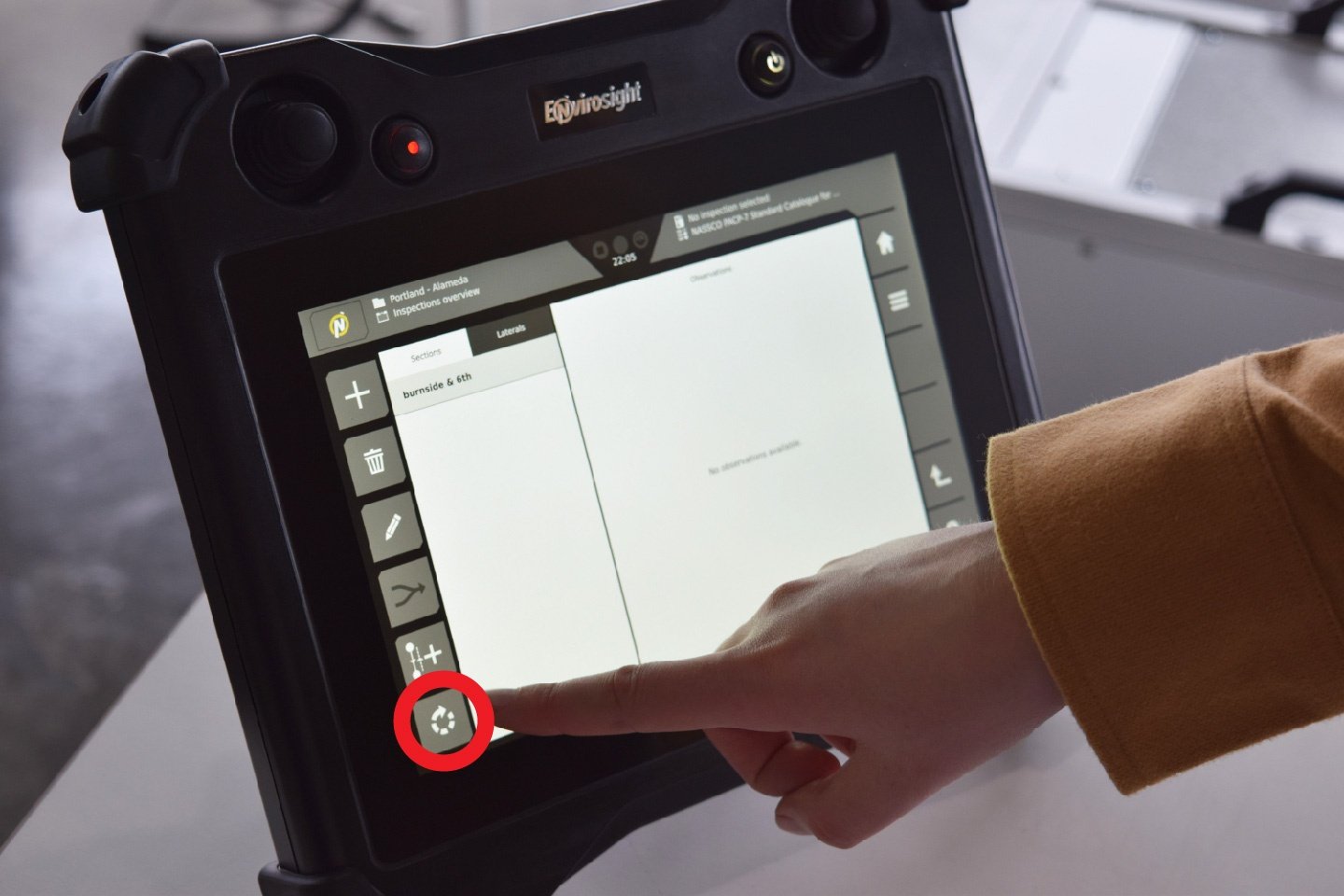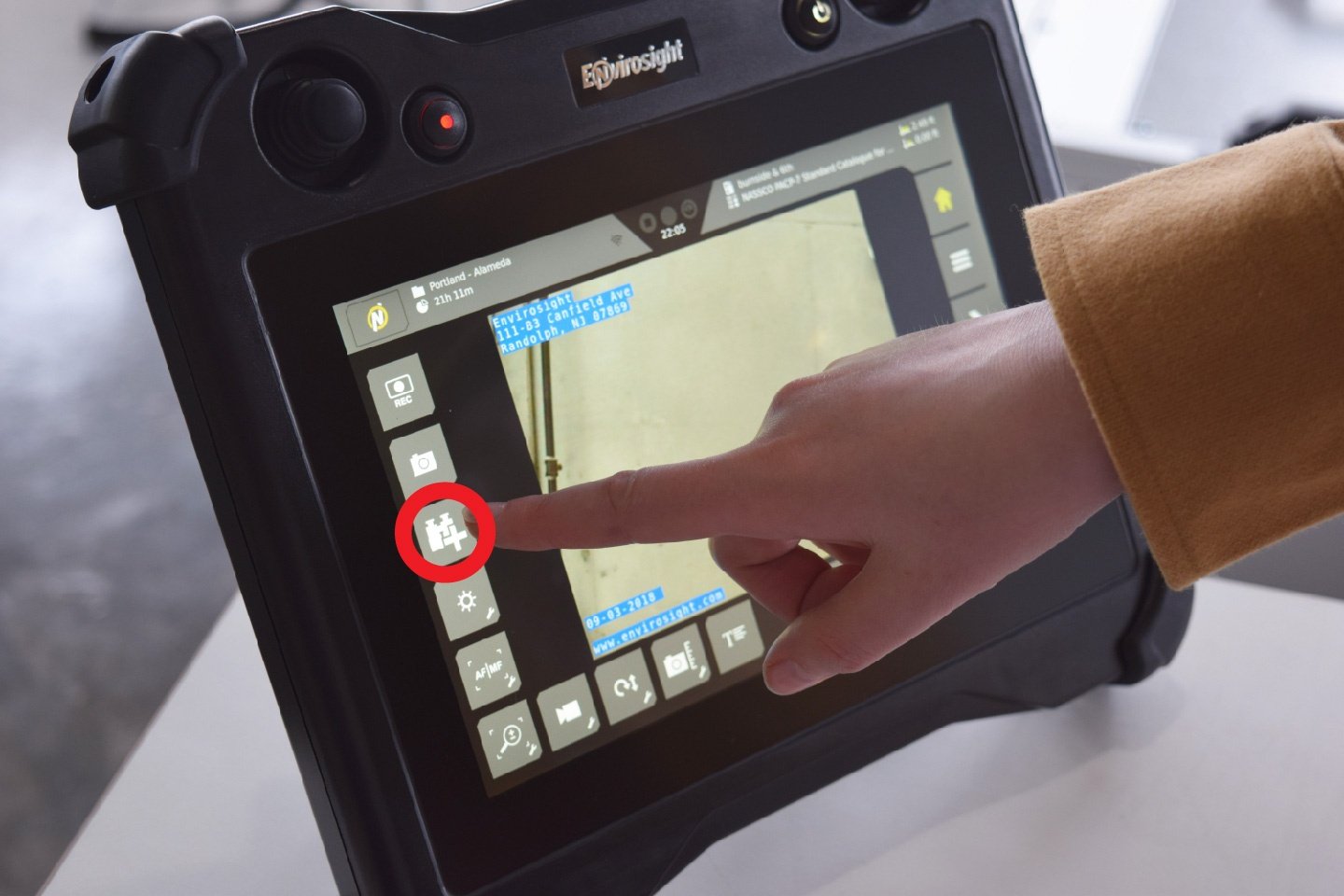 When creating an observation, you have the opportunity to select classifications using drop-downs, or tap 'Quick Input' to enter a code directly.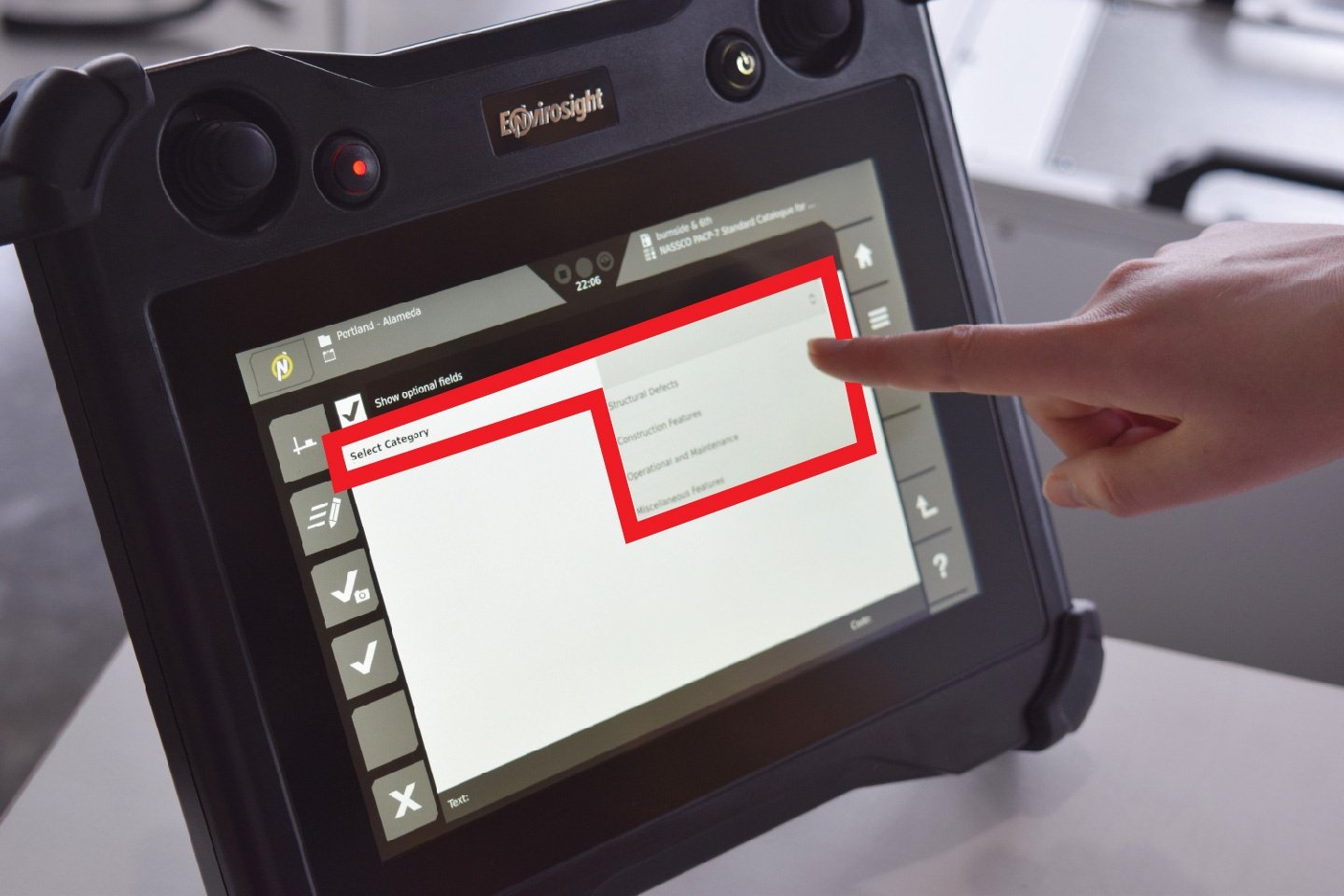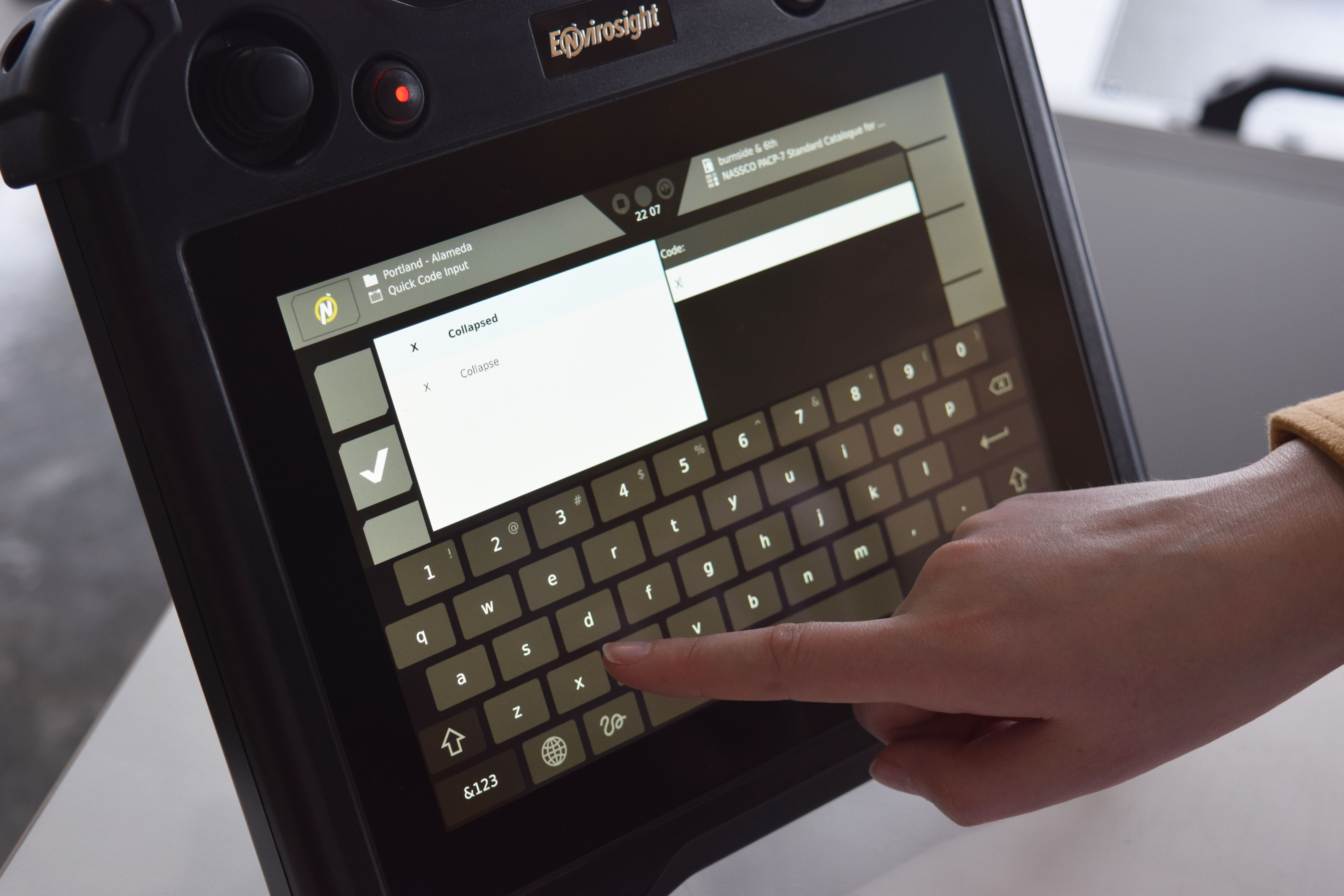 Tap the checkmark button in the left hand navigation bar to create the observation, or touch the button above it with a checkmark and small camera icon to create the observation while simultaneously appending a photo.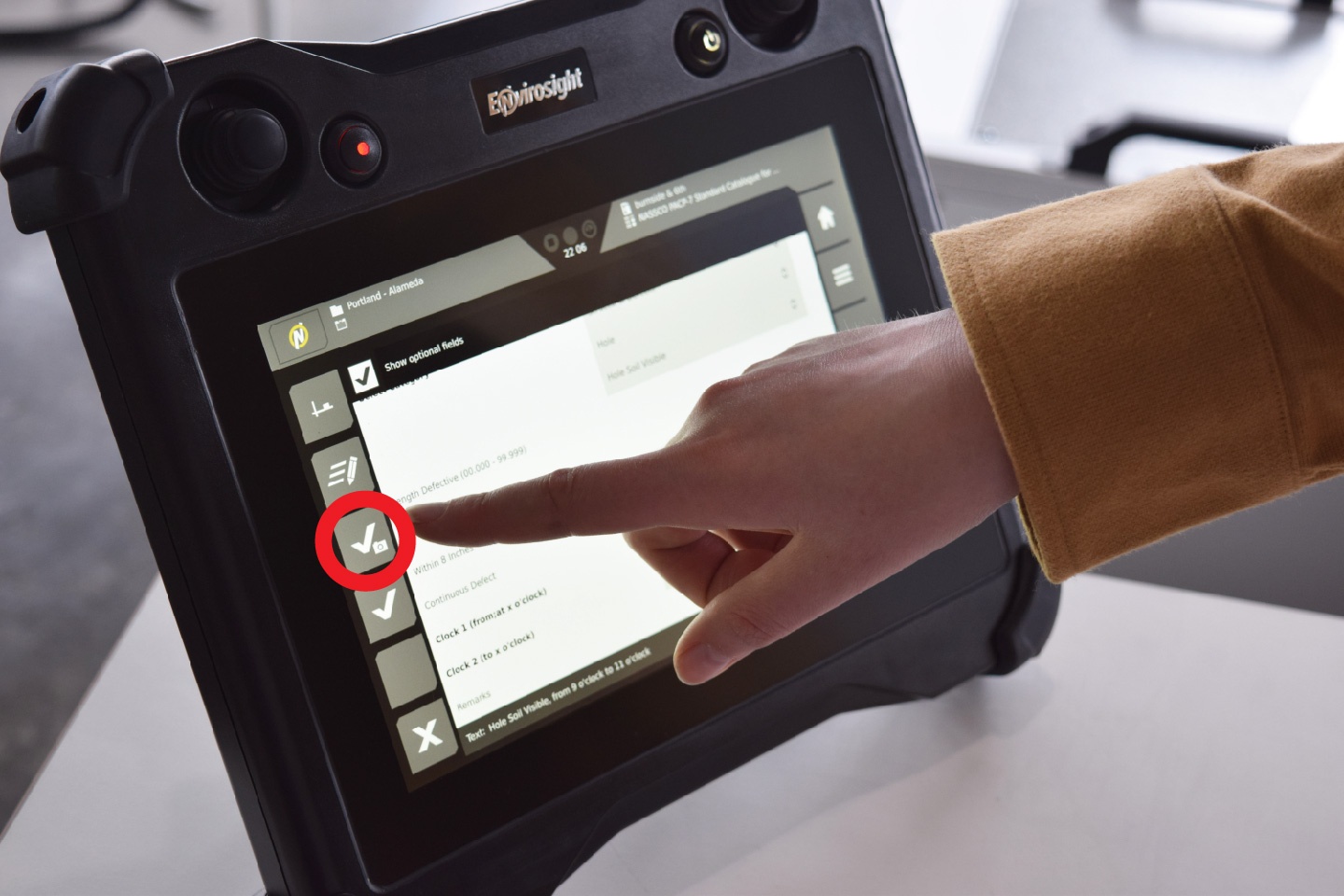 After you have finished adding in the inspection observation classifications, close the inspection by opening the inspection menu, then tapping 'Close Inspection.'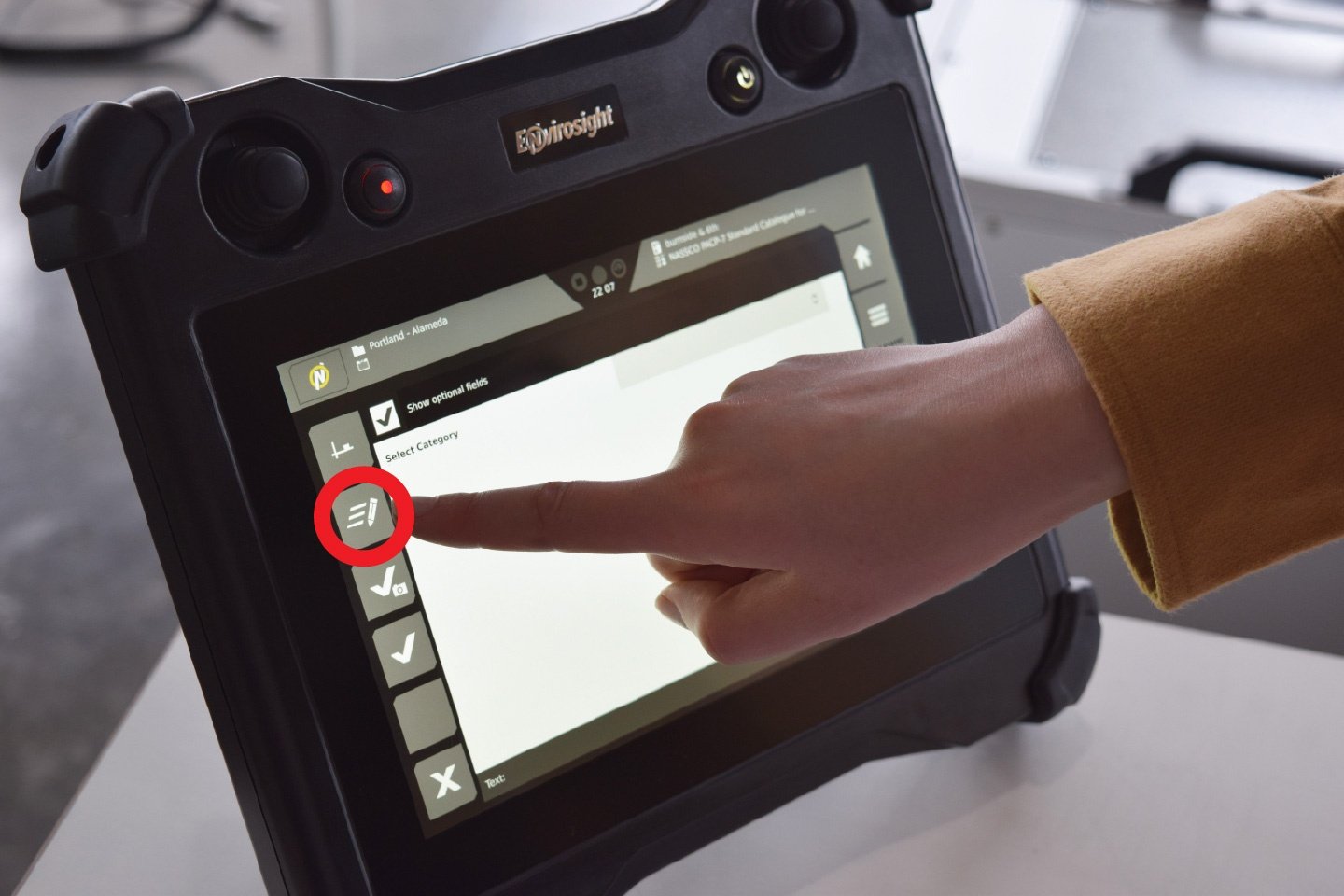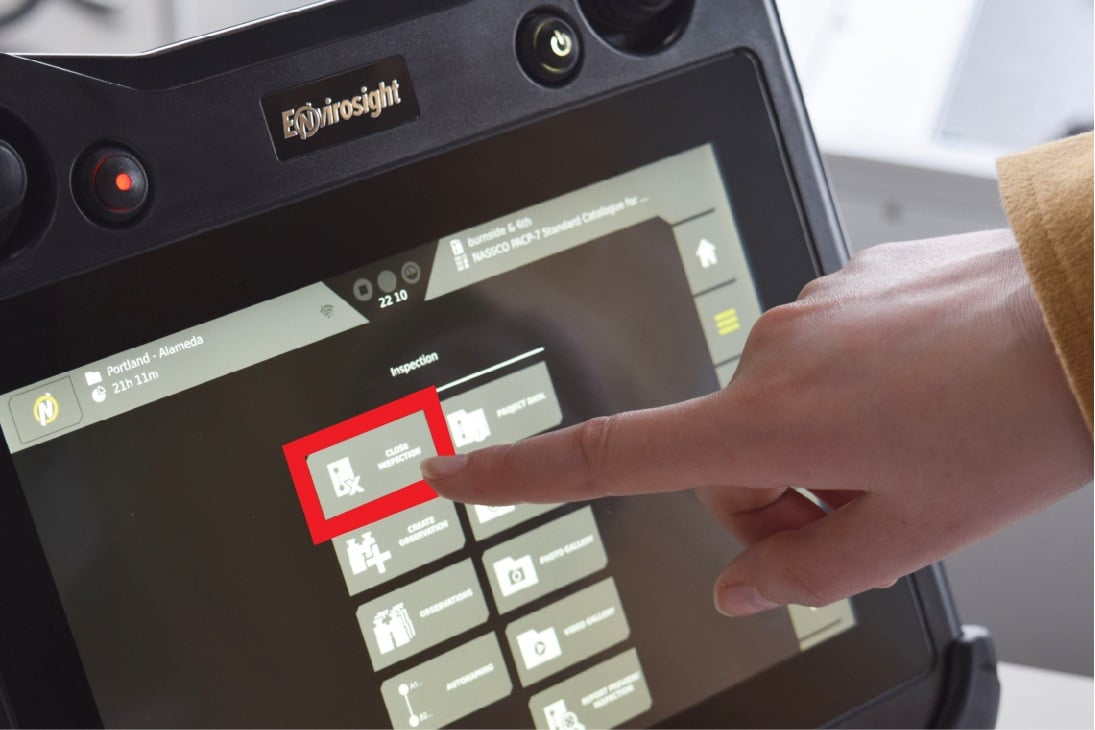 While the project is still open you can review video and images, open other inspections, and preview reports using the buttons in the inspection menu. To close a project at any time, simply select 'Close Project' from the inspection menu.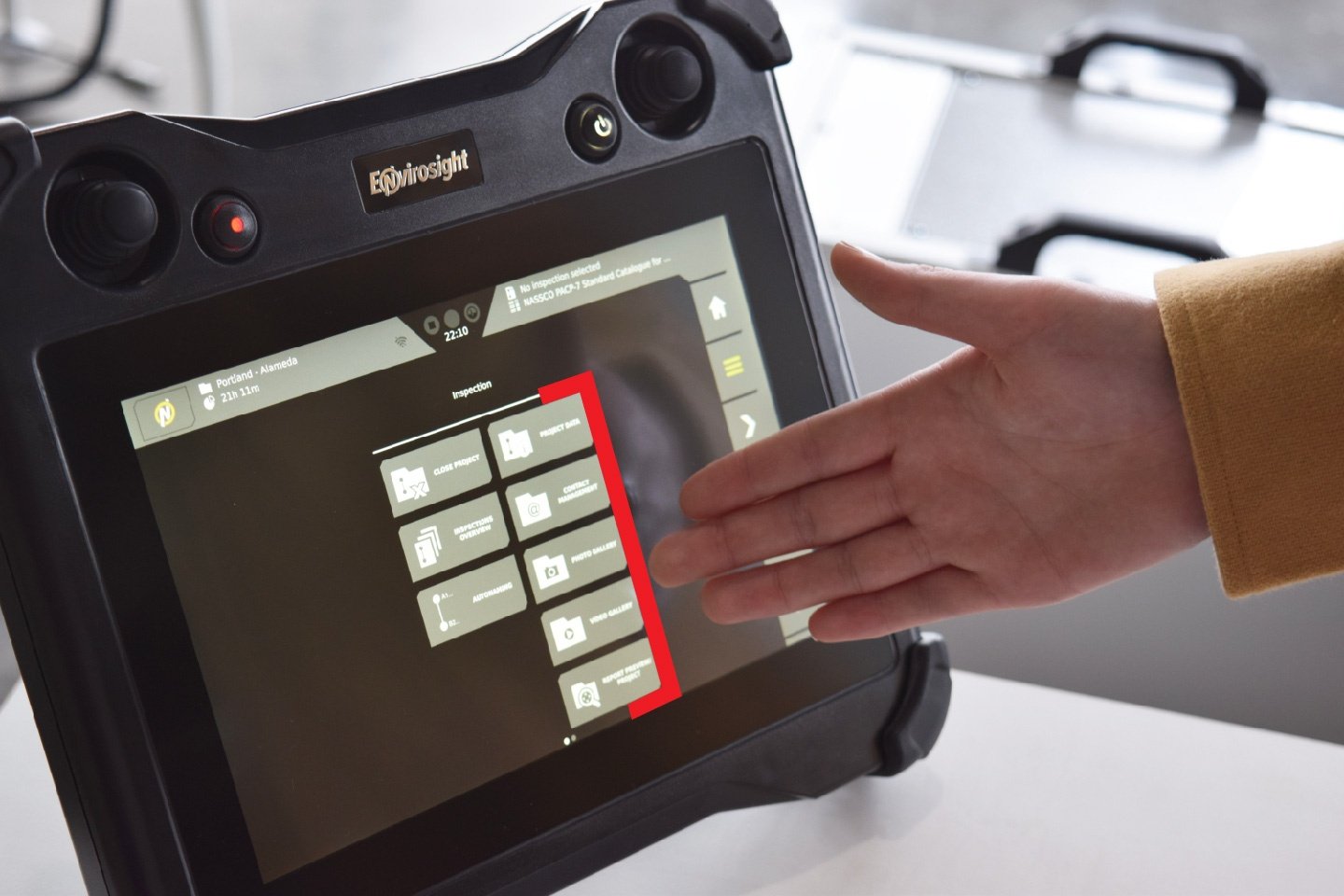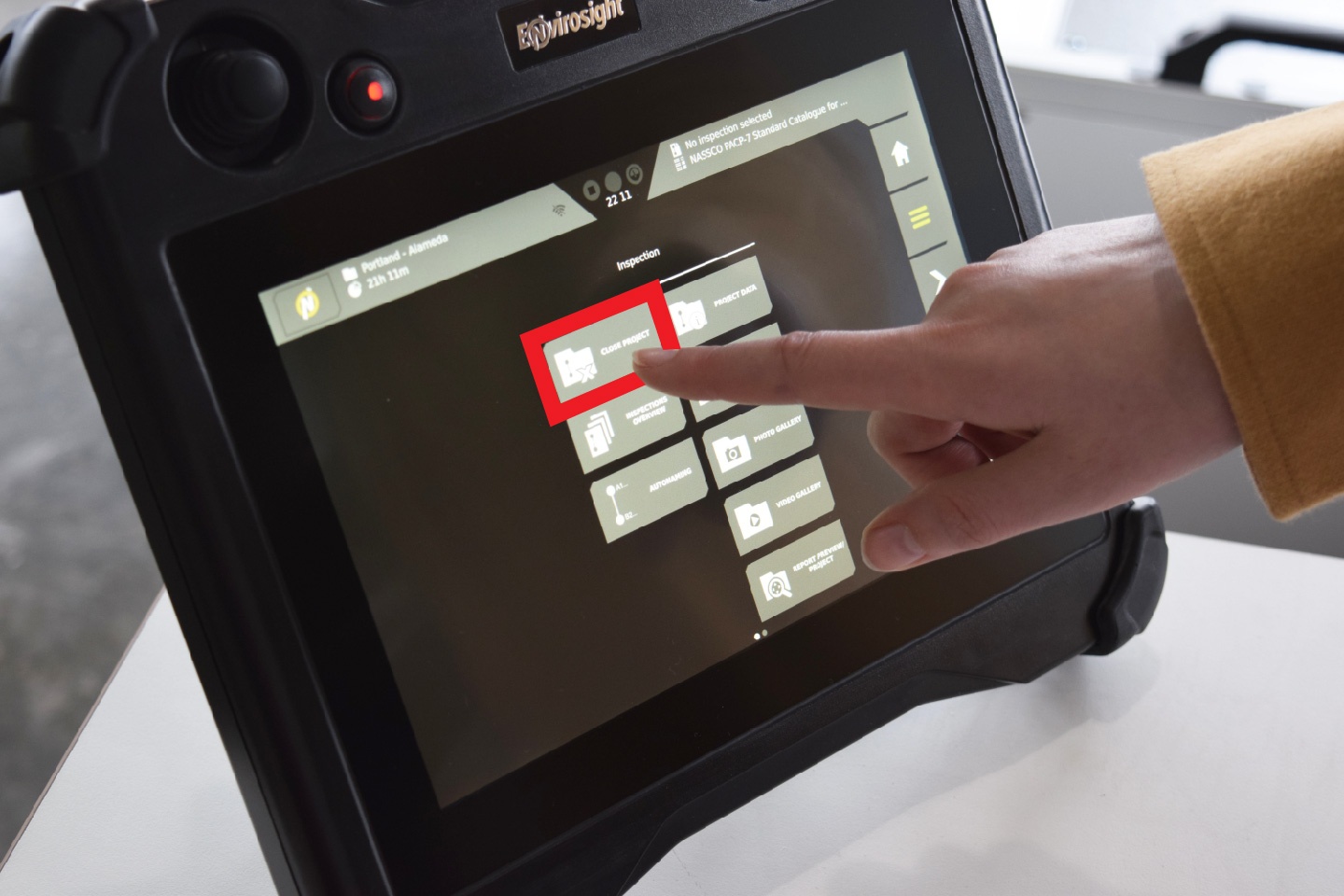 The interface header will always display which project is active, which inspection is active, which defect catalog is being used, and whether video is being recorded, so you always know what you're working on.
Continue your VC500 training with our short video series: